Water is essential to life. We must know how, when, and where we get our water to ensure an adequate supply, manage our farms and forests, design our roads and bridges, and respond to stream and coastal floods. Our changing climate is making the dry season longer, reducing snowpack in the mountains, and increasing the runoff from rainstorms. These factors have a big effect on whether we will have enough water for residential, industrial, agricultural, habitat and recreational uses.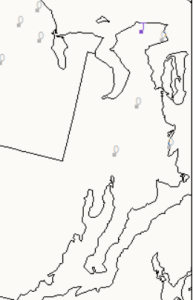 New technology promises to help us monitor the amount, timing and type of precipitation. The Olympic Peninsula has been selected as a proving ground to calibrate the instrumentation and interpretation of the data. The project is called OLYMPEX  and it is being coordinated by the University of Washington. They are asking for our help in collecting precipitation data. The great part for us is that the more data you can provide to the project, the better the precipitation, snowpack, water supply, runoff, habitat, and flooding information will be in your area.
Go here to learn how you can get your rain gauge and where to report your data. The rain gauge cost is about $30, an amount that may turn out to be a very good investment in you future safety and well-being!